15 Small Business Savings Tips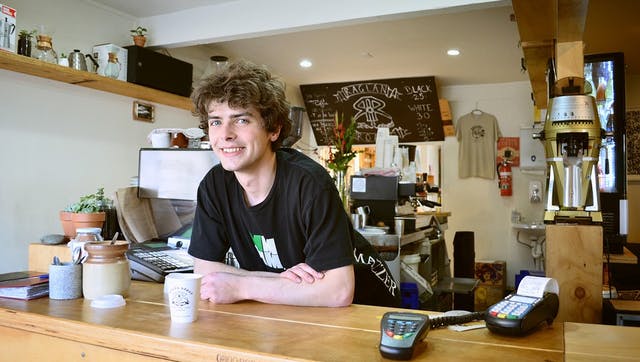 1. Re-negotiate your business energy bills
Did you know 4 in 5 Australian households and businesses are overpaying on their energy bills by not comparing rates from multiple retailers?
It's easier to find and switch to cheaper rates for your business electricity and gas bills than you think. Speak to an energy specialist at Make it Cheaper and find out how much you could be saving within minutes.


2. Join an industry or trade association
As a member of a relevant trade, industry or local business organisation, you may be entitled to a range of discounts and incentives from suppliers or group purchasing offers. Some associations may have a membership fee, so check how much you could save or benefit as a member against the annual cost of joining.
3. Review and simplify your processes
Apply the 80/20 rule - that 80% of output or profits often come from just 20% of input or costs and investments. Strip out processes and procedures which add minimal value but add to your costs.
4. Pitch contra deals to suppliers and other partners
Contra deals can be mutually beneficially deals by trading goods and services directly to avoid retail level mark ups and cutting out middlemen. Common contra deal arrangements include trades for advertising services and packages, catering, consulting and other B2B services.
5. Look globally for online service providers
With platforms such as Upwork and Elance, Australian small businesses can access a much larger global pool of talent for remote work at more competitive rates than local providers. Common outsourced services include graphic design, web development, virtual assistants and basic customer service tasks such as answering questions in an online chat.
6. Join a co-working space
Co-working spaces can be a great money saving solution for businesses as they grow and provide the flexibility of not committing to the cost of a fixed office lease. Businesses can pay monthly or even weekly for an individual number of desks, ensuring spaces they are paying for are not left empty.
7. Prioritise word of mouth marketing
Referrals from your existing customers are often the most cost-effective form of advertising for your business, especially compared to costly TV, print and radio campaigns. Incentivise your customers to spread the word about your services and products with referral offers.
8. Use free tools such as social media or employee networks for recruitment
Paying a recruiter for every successful placement of a new employee can costs tens of thousands of dollars. Leverage your social media presence and the network of your existing employees to find new workers without having to pay recruiter placement fees.
9. Encourage tele-commuting and work from home programs for employees
Employees are increasingly preferring to work from home to save on long distance commuting time. In addition, having all employees in an office at all times adds to your rental and operating requirements. Seek out the opinions of employees who are able to work from home to see if they would be open to the idea of remote working.
10. Stop acquiring or supporting unprofitable customers
Different customers are often worth different values to your business. Determine who your high and low value customers are and decide whether it makes sense to continue servicing customers which do not yield a net profit over their lifetime.
11. Cross-train your employees and promote from within
Recruiting new employees, especially experienced workers with specific skill sets can be expensive. Focus instead on training and upskilling your existing employees in different areas to reduce the need for continual recruitment. Promoting from within can reduce the amount of employee churn with your organisation and save costs in the long term.
12. Avoid late fees
Keep on top of your bills and invoices to avoid being charged additional fees payment past a due date. If you depend on payments from customers to pay these bills and supplier invoices, consider passing on those costs to your own customers with late fees penalties.

13. Let customers self-service their own support
Can your customers find answers to simple questions on your website or social media? If everything is easily accessible online, you can cut down the costs associated with customer service and hiring additional staff to answer questions in person or over the phone.
14. Charge customers for plastic bags
Retailers can not only cut down on their costs but also help the environment by encouraging customers to bring their own shopping bags. This could be incentivised by charging customers a nominal fee if they do want you to provide a bag, or stocking only re-usable bags which customers must purchase for a few dollars.

15. Cut down on business energy costs
Here are some simple ways to make your business or office more energy efficient and reduce your power bills:
Switch the air con for a ceiling fan in summer, which run at a fraction of the cost of commercial air conditioning units
Fit energy saving light bulbs. They last 10 times longer than ordinary light bulbs and can save $80 over the lifetime of the bulb.
Install motion sensors to turn lights on and off depending on whether someone is in the room.
Position freezers and fridges out of direct light.
Check the seals on doors and closing mechanisms on fridges and freezers are in good condition and do not leak cool air.
Modern computers have the ability to hibernate or standby, use these settings from control panel to save power during inactivity
Turn off PC's and LCD screens at the end of the day
Talk to Make it Cheaper today and find a cheaper rate for your business' electricity and gas bills.