Help for Australian SMEs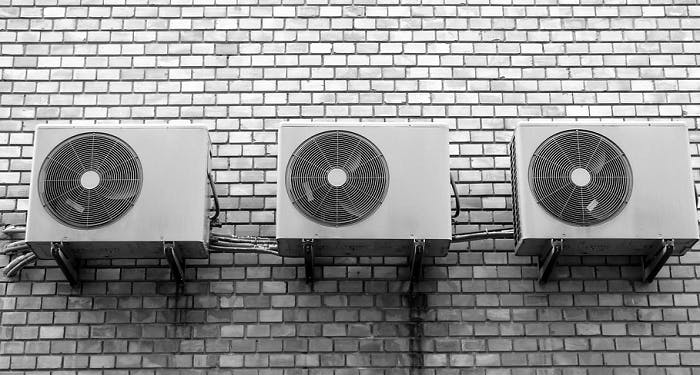 Is your business taking advantage of government rebates, grants, programs and incentives to help Australian SMEs reduce energy bills or simply survive during this unprecedented time?
Depending on where you are located and your circumstances your business may be eligible for free or subsidised incentives to upgrade equipment such as lighting or cooling systems to more energy-efficient models that will save you money and help the environment.
Here's a list of the top offers and programs available in 2020, updated with information for businesses affected by COVID-19 for businesses in New South Wales, Victoria, South Australia, Australian Capital Territory and South East Queensland.
1. Government support for businesses affected by COVID-19
In 2020, the Government has announced a mandatory code of conduct for commercial tenancies to support small and medium sized enterprises (SMEs) Find out more
The Government has announced the JobKeeper Payment Temporary Scheme.
Affected employers will be able to claim a fortnightly payment of $1,500 per eligible employee from 30 March 2020 until 27 September 2020. Learn more about how the JobKeeper Payment can help employers  and sole traders
As at July 2021, there hasn't been an official announcement of support for NSW businesses, however affected businesses in NSW can register here to be notified of when financial support is available.
2. Energy rebates & how to reduce energy bills
Relief measures for South Australia, NSW and Victoria include:
Network charges will be rebated for small business customers experiencing financial stress and who are mothballing as a result of COVID-19, this applies to businesses who's usage goes to less than 25% than historic average consumption or those that consume less than 40MWh or 400GJ per annum (based on 2019 consumption) and use less than 25% of historical average consumption for the period. Usage charges still apply, so it is still worthwhile for all businesses to review their current tariff and find out if there is a cheaper plan available via a FREE ENERGY COMPARISON
Network charges will be deferred for residential customers of large retailers who go on payment plans or hardship arrangements put in place as a result of COVID-19.
More information can be found in this summary
3. Household and Small Business Upgrade Program (NSW)
Thinking about installing a new air-con in your retail store, office or business premises? This incentive is available to small businesses in New South Wales that install an energy-efficient unit by an approved installer. The amount of the discount depends on the size and model of the unit.

Source: Energysaver.gov.au
To find out more about accessing the discount, search for an approved installer on the NSW Energy Saver website.
4. Business Energy and Water Program (ACT)
Rebates of up to $5,000 are available to eligible businesses operating in the ACT seeking to upgrade to more water and energy efficient technologies, including with lighting, appliances, heating or cooling, refrigeration, insulation, toilets and tap-ware.
To be eligible, businesses are required to operating in the ACT, have electricity bills totaling up to $20,000 per year and/or employ up to 10 full-time equivalent staff.
To find out more, call 13 22 81 or email [email protected].
5. Victorian Energy Upgrades program
Provides Victorian businesses with access to discounted energy and water-efficient products and services through accredited service providers.
The program helps businesses cut their power bills and reduce greenhouse gas emissions by providing access to products and services including:
refrigerators, freezers and refrigerated display cabinets
refrigeration fans
lighting upgrades, including commercial
motors
hot water systems
pre-rinse spray valves
custom upgrades
Check your eligibility and apply at the State Government of Victoria website.
6. Energex Positive Payback for business scheme (QLD)
The Energex Positive Payback provides south east Queensland businesses with financial support to upgrade appliances, equipment and processes including lighting, refrigeration, HVAC, lifts and elevators, hot water and steam, motors, building management systems and power factor correction.
To submit an application for the scheme, visit the Energex website.
7. The Big Business Light Switch (ACT)
The ActewAGL Big Business Light Switch program assists Australian Capital Territory businesses to upgrade their lighting by switching to energy-efficient LEDs which consume significantly less power compared to incandescent lights and have a longer life cycle.
Lighting may be free or made available at a heavily subsidised cost depending on the building type.
A list of eligible lights is listed on the ActewAGL website. Call 1300 789 002 and speak to Energy.gov.au representative about taking advantage of the program.
8. Retailer Energy Efficiency Scheme (SA)
Assistance for eligible South Australian households and businesses with a range of special offers and incentives to save energy. These are available from energy retailers and their contractors.
Learn more and apply for the Retailer Energy Efficiency Scheme on the Essential Services Commission of South Australia website.
9. Small-scale Renewable Energy Scheme
The Small-scale Renewable Energy Scheme is a financial incentive for individuals and small businesses to install eligible small-scale renewable energy systems such as:
solar panel systems,
small-scale wind systems,
small-scale hydro systems,
solar water heaters, and
air source heat pumps.
Owners of eligible systems may be eligible to receive either an upfront discount off the total cost of their system, or acquire small-scale technology certificates which can be created and sold following installation to recoup some of the cost.
Learn more about the scheme on the Clean Energy Regulator website.
Ready to pay less on your business electricity and gas bills?
Find out of you could be on reduced energy rates for now and the future with a free energy comparison with Make it Cheaper Australia today.