Is the end of cash hurting Australian small businesses?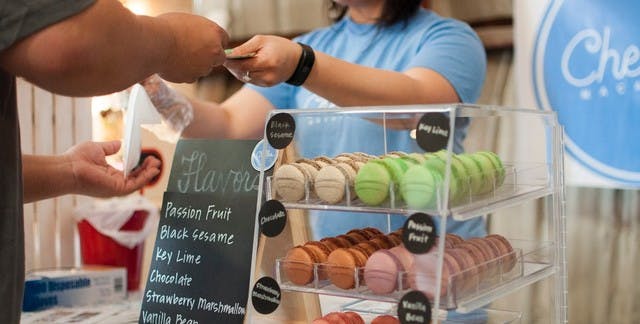 A recent study commissioned by payments platform Square has revealed the extent Australians are increasingly ditching physical notes and coins in favour of tap and go, contactless technologies.
According to the responses of over 1,000 Australian consumers and 400 small to medium businesses, contactless is now the preferred payment method for 51% of consumers, compared to cash (24%) or debit/ credit card payment with PIN (22%). Mobile payments such as Apple and Google are yet to gain substantial traction in the Australian market with only 2% of respondents preferring to use mobile wallets.
Additional insights from the study reported:
About 20% of consumers had not withdrawn cash from an ATM in the last 4 weeks (or could remember the last time they did).
Over 50% of SMEs believe their business will be cashless in the future.
About 80% of consumers said paying by card is much faster and more convenient than using cash.
But with higher fees and transaction costs, is the cashless trend hurting businesses already struggling with already high operating expenses (such as energy costs) and thin margins?
The costs of convenience borne by small business operators
According to the Australian Retailers Association (ARA) the popularity of tap and go payments are costing retailers $500 million in additional fees each year.
Currently, debit cards using either Visa's payWave or Mastercard's PayPass contactless technology are charged the same fee as a credit card merchant fee per transaction. Since 2016, legislation under the Competition and Consumer Amendment (Payment Surcharged) Act 2015 prevents retailers from adding a flat rate surcharge for various card payments, instead they must be set as a percentage fee with fixed cap.
While there is no standard cap defined, the RBA has stipulated the following 'reasonable cost of acceptance' percentage surcharges as a guide:
Debit card transaction incur a 0.5% cost of acceptance per transaction.
Credit card PayPass and payWave transactions for Visa and Mastercard incur a 1-1.5% surcharge.
American Express cards incur a 2-3% surcharge.
Learn more about RBA permitted surcharge standards by different payment systems.
Despite the higher direct costs and fees per transaction of using cards and contactless payments, Australian retailers should also consider the less visible benefits and efficiencies of reducing cash transactions:
Shoppers and customers can be inclined to visit stores and buy more frequently with the increase in convenience and superior experience of cashless payments.
Transactions are often faster as customers do not have to deal with looking through wallets or receiving change. This can be crucial in maximising profit for businesses in high volume trading periods such as lunch time rush.
Avoiding handling cash is more hygienic for food retailers such as cafes and takeaway restaurants.
Reducing large amounts of cash being held in a physical location or when transported by staff for banking is safer, reducing the chance of physical theft.
Businesses indirectly save time taken up by reconciling cash and balancing floats.
Regardless of its effect on retailer's profits, the cashless revolution is already here with little likely to stop its continued spread and adoption. The most successful businesses will be those prepared to adapt to the reality of a post-cash world.
Help available for Australian businesses to reduce operating costs and energy bills
At Make it Cheaper our mission is to help Australian businesses reduce their operating costs and save on their electricity and gas bills. On average, we save $1,100 for small businesses per year by switching them to a cheaper plan or retailer. Talk to us today: 1300 957 721.

*Make it Cheaper compared actual customer's usage, kW/h tariffs and applicable discounts against what they would have paid under the recommended current offers from its panel of multiple energy retailer partners between January to June 2018. Average savings figures were calculated from energy users who chose switch from their existing plan or retailer to the a new one recommended by Make it Cheaper. Make it Cheaper Australia does not compare all energy offers in the market.