Top 4 events to attend during NSW Small Business Month 2018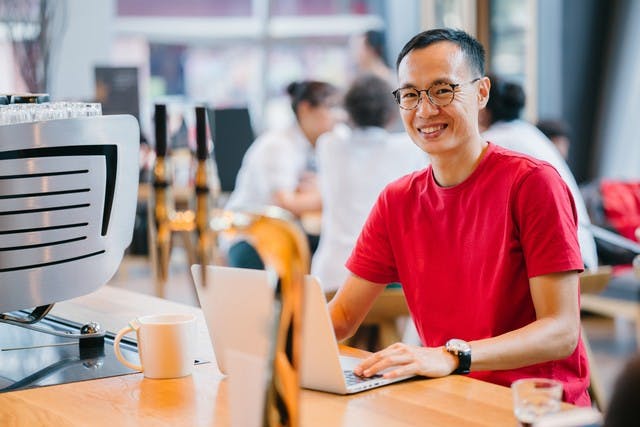 October is NSW Small Business Month, a time to celebrate the contribution of over 700,000 small to medium businesses across the state and supporting 44% of NSW's workforce.
With participation from NSW councils, local commerce chambers and business groups, Small Business Months runs a series of events, talks, seminars and workshops to support small businesses across Sydney and regional NSW. Here's our top picks on this year's best events.
1. Get more from your business!
When: Monday 8 October 2018 5:30 PM
Where: The Inverell Club, Cnr Evans Street & Campbell Street, Inverell NSW 2360
Cost: Free
Inverell Shire Council is hosting Small Business Month with guest speaker, Robert Gerrish, on the key challenges faced in business and what business owners can do to improve. Robert Gerrish is an author and founder of Australian small business community Flying Solo.
Topics covered will include:
Recognising what keeps business owners awake at night and why
How to stand out and get noticed
Making the most of customer signals
What steals times from business owners and how to fix leaks
Get more from of word-of-mouth
Improving productivity
Full of practical tips and insights, Robert's talk will leave you with actionable steps to get more done in less time. Learn more and register for this event.
2. Ahead for Business
When: Wednesday 17 October 2018 10:00 AM
Where: Holiday Inn Parramatta, 18-40 Anderson St, Parramatta 2150
Cost: Free
Inspire, Motivate and Empower!
If you want to keep the passion of running your own business alive and well, take time out this October to focus on your business's most important asset, YOU. Learn how to kick-start mental health in your business, with practical strategies you can include in your everyday routine to enhance your wellbeing, reduce stress and improve your performance as a business owner. Learn more and register for this event.
3. Small Business Insights
When: Wednesday 10 October 2018 7:15 AM
Where: Lismore City Hall 1 Bounty Street, Lismore NSW 2480
Cost: Free
Lismore City Council and Kyogle Council have partnered to deliver a program of activities for Small Business Month with expert business consultants Lilly Choi-Lee and Trevor Lee of TravConsult. They will work with business communities in October to discuss future business growth and development opportunities.
This free breakfast event will provide guests with an opportunity to learn from Lilly and Trevor's international experience in helping clients create unforgettable service experiences as well as gain insight into learnings from our own small business leaders. Learn more and register for this event.
4. Leadership Breakfast with Special Guest Steve Waugh AO
When: Wednesday 10 October 2018 6:30 AM
Where: Castle Hill RSL - 77 Castle Street Castle Hill NSW 2154
Cost: $120.00
Join the Sydney Hills Business Chamber's Leadership Breakfast with special guest Steve Waugh AO (former Australian cricket captain) on Wednesday 10 October 2018 at 6.30am to celebrate NSW Small Business Month.
Learn what it takes to build a world-class team and develop leadership skills to help grow your business. Learn more and register for this event.
Are you overpaying on your business electricity costs?
Find and switch to a cheaper business electricity or gas plan with Make it Cheaper today.