Savings Stories
These are some of the Aussie businesses who saved on their energy bills by comparing and switching with Make it Cheaper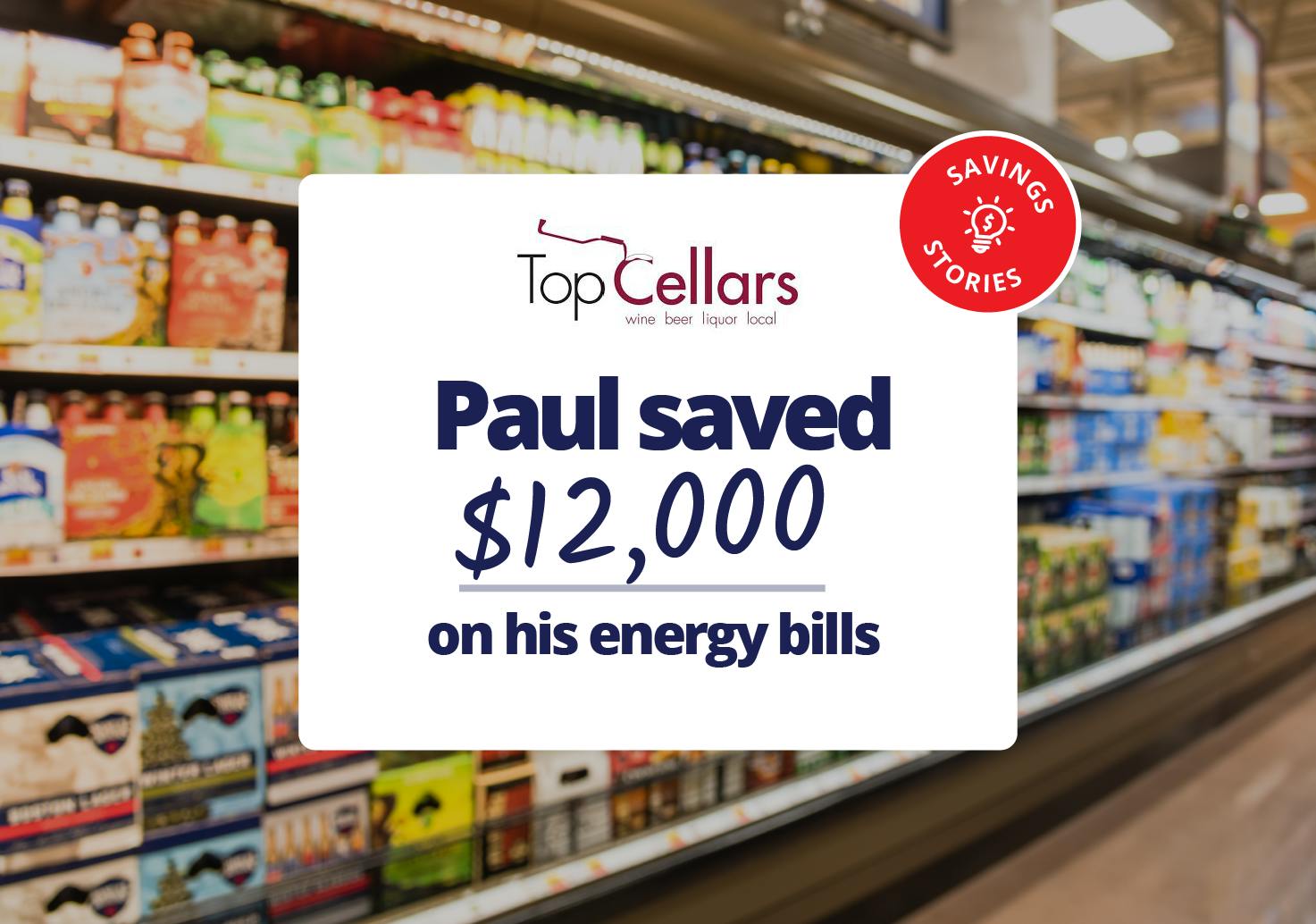 Top Cellars Group, NSW
Paul Heilman of TopCellars Group got a free energy comparison through Retail Drinks Association's energy partner Make it Cheaper
"In August 2019 we tested the energy market and ended up changing suppliers for three out of five stores, however when we spoke to Make it Cheaper in March this year, they found even lower rates for all five stores, which will save me over $12,000 per year."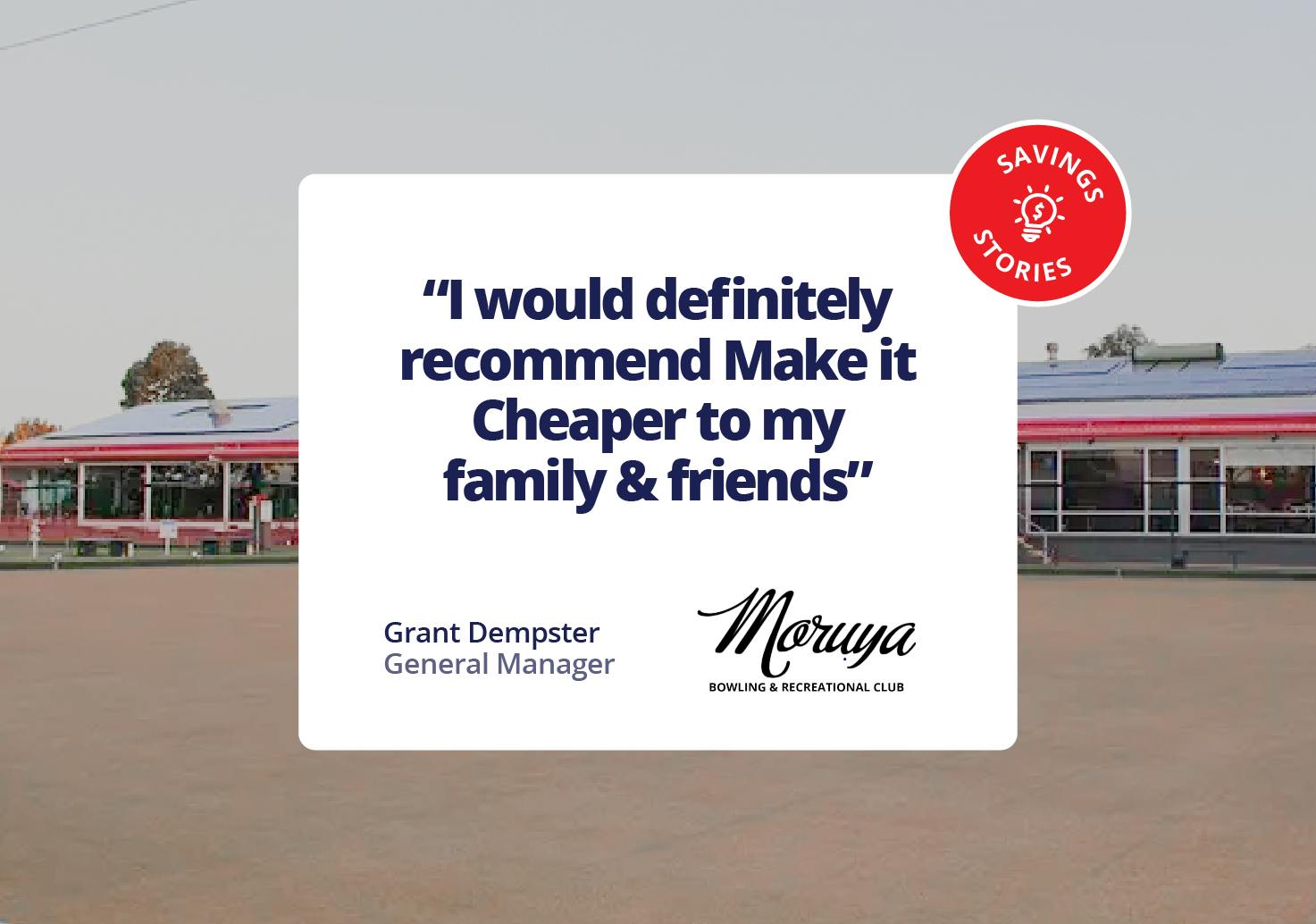 Moruya Bowls Club, NSW
Grant Dempster, General Manager of the Moruya Bowling Club contacted the commercial energy experts at Make it Cheaper to secure a new energy contract.
Make it Cheaper went out to tender on behalf of the Moruya Bowling Club, this allowed Grant to review multiple quotes and contract terms to secure competitive energy rates for the club.
He said that the best thing about the whole process was that; "Make it Cheaper did the leg work of organising an electricity contract for me."
Grant said he would definitely recommend Make it Cheaper to his family and friends.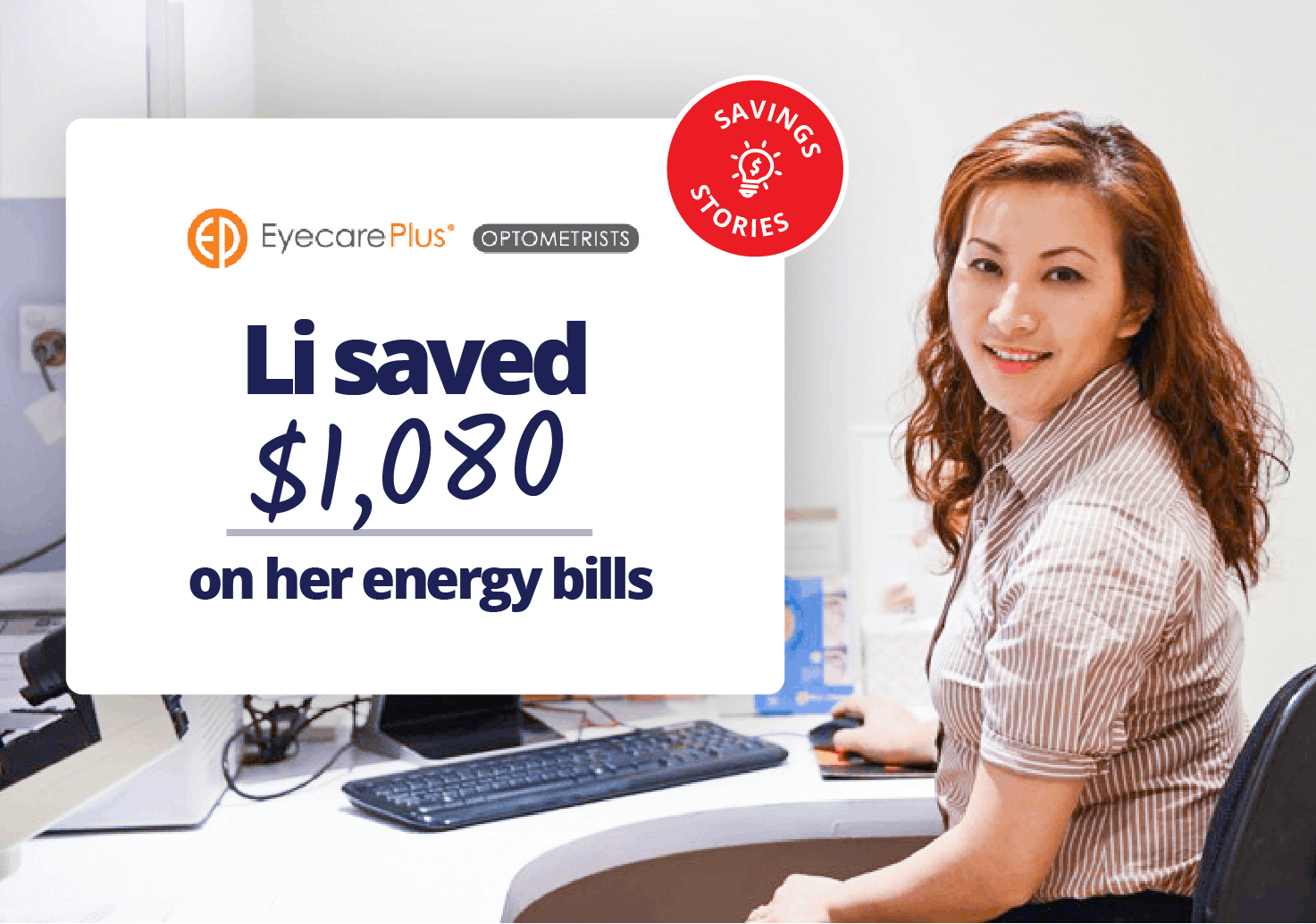 Eyecare Plus, NSW
"I'll use the savings to buy new equipment for the store."
Li started the free energy comparison for her business by uploading her most recent energy bill. Then Make it Cheaper compared her contract against their panel of retailers and found her a more competitive deal.
Li said Make it Cheaper made the process simple and she was able to do everything over the phone,
"The Make it Cheaper energy adviser was very informative, I trusted what they said, and it was very simple and straight forward and it wasn't difficult at all to switch."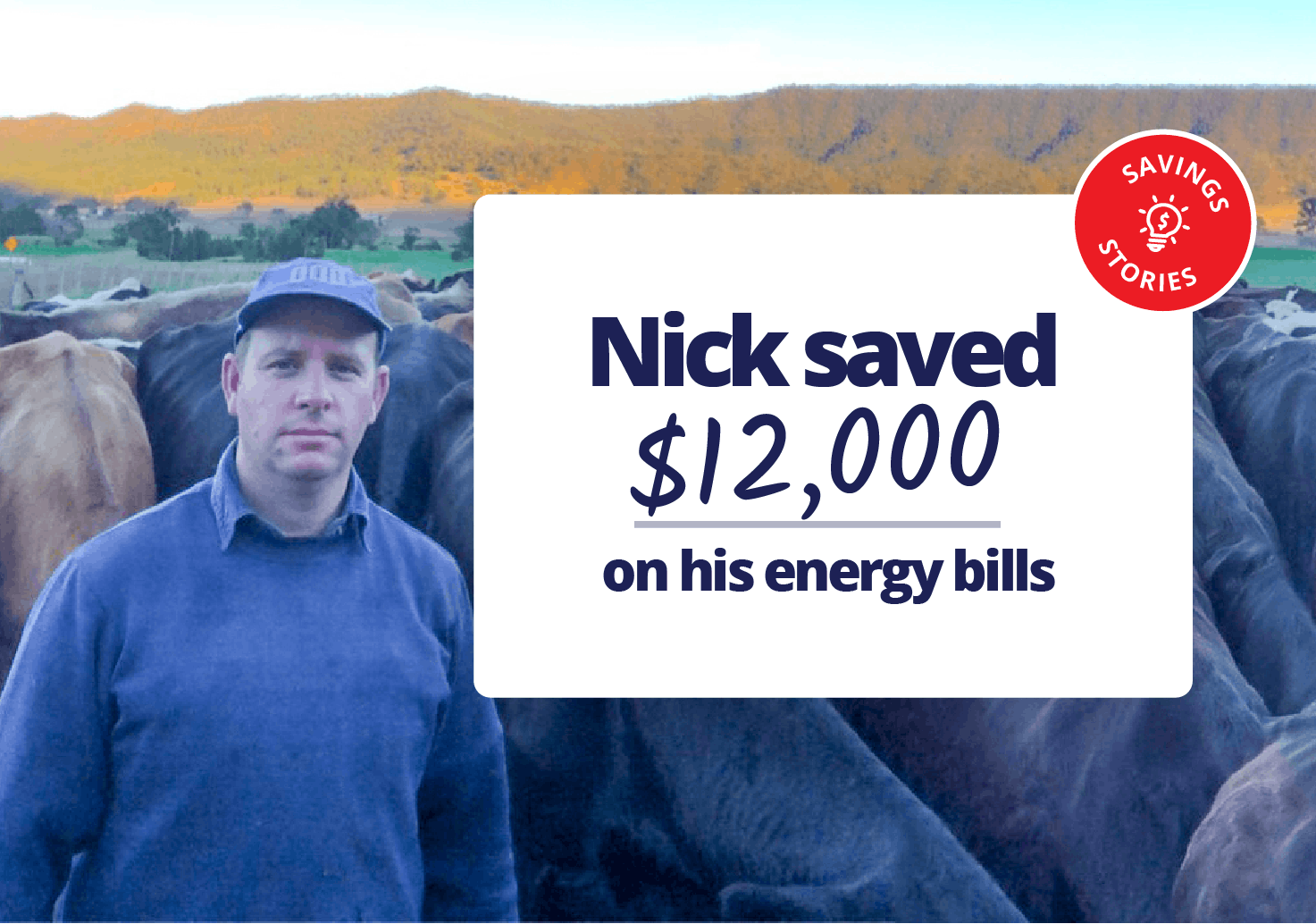 Nick Dippel's Dairy Farm, QLD
"I would definitely get Make it Cheaper to find the best deal for me again."
Nick Dippel from Thornton did a free energy comparison with Make it Cheaper and managed to save a massive $12,000 a year.*
Make it Cheaper did the leg work for him and compared his previous energy plan against their panel of energy retailers,
"Make it Cheaper was great in getting me a better deal and without them, the savings I ended up getting wouldn't have happened."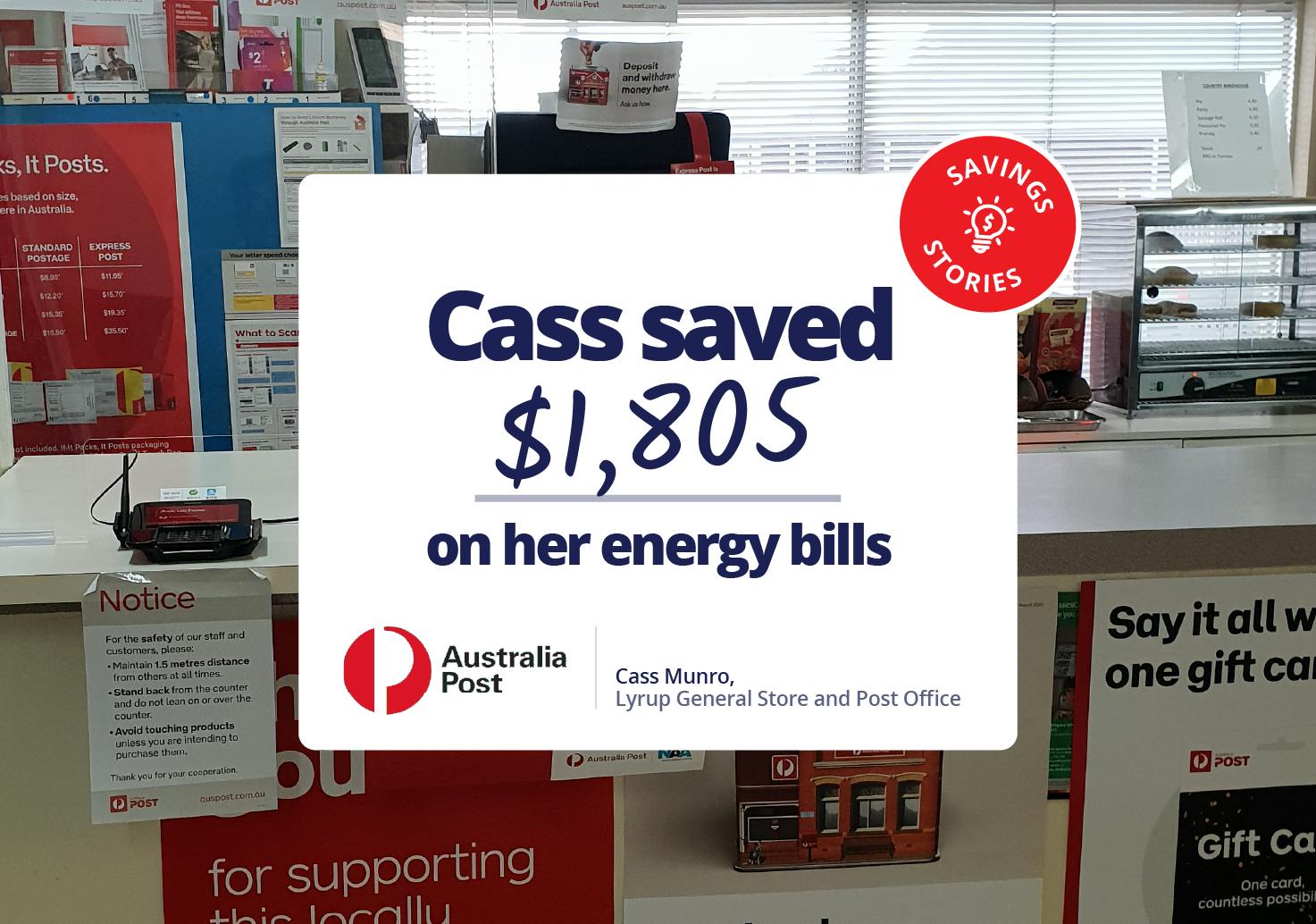 Lyrup General Store and Post Office, NSW
"The best part of the experience was the helpful staff, they were great, and of course that we managed to save money!"
Cass Munro from the Lyrup General Store & Post Office in South Australia managed to cut her yearly electricity costs by an estimated $1,805* (inc GST) by doing an energy comparison with Make it Cheaper.
She has already put the savings back into her business, "I used the money from the savings to pay loans off."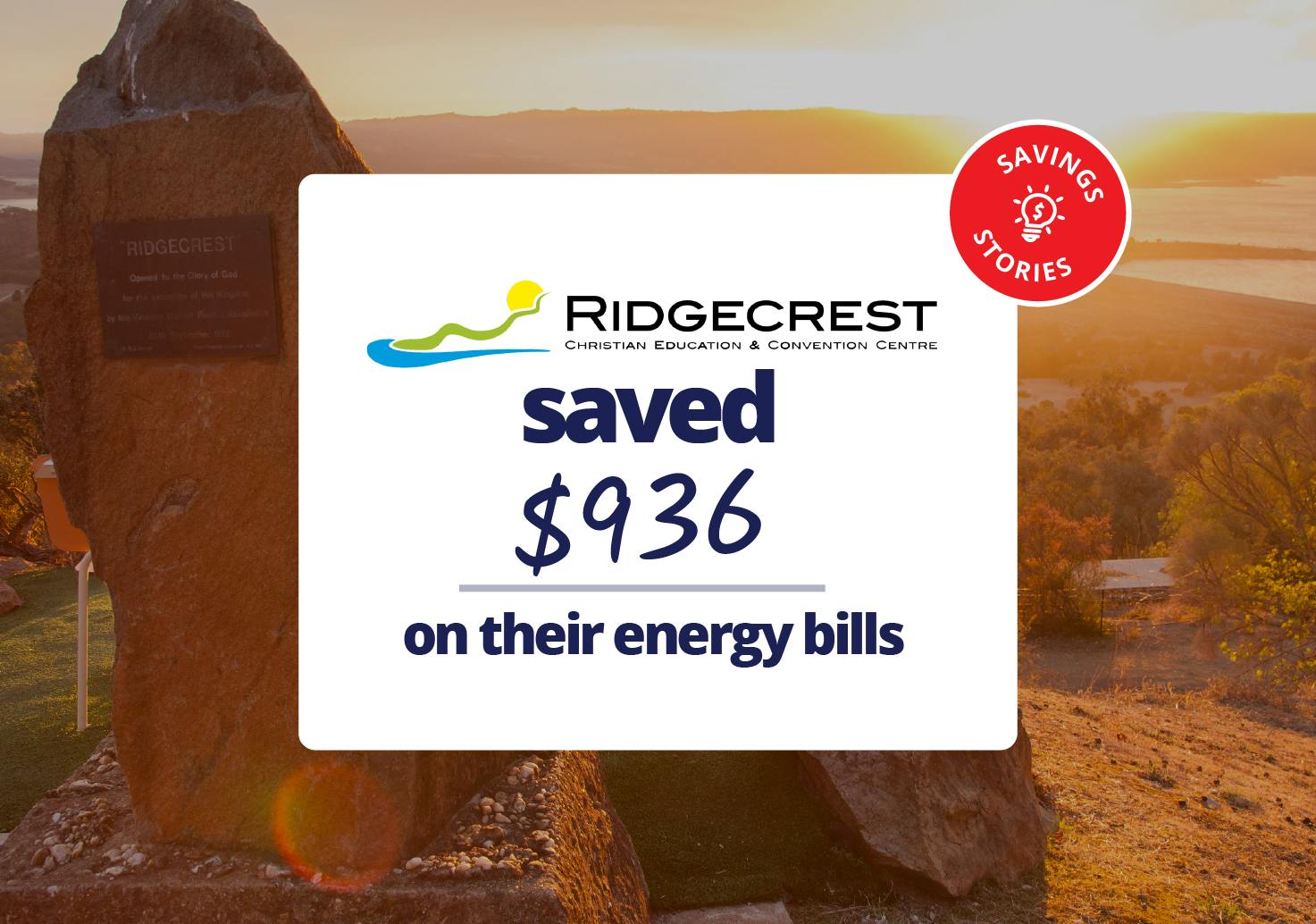 Ridgecrest, NSW
"I found the whole experience very efficient and professional."
Louise from Ridgecrest Christian Education and Convention Centre did an energy comparison with Make it Cheaper.
Make it Cheaper compared Ridgecrest's energy deal with their panel of retailers and found savings of $936 (inc GST) a year.*
Louise said she would recommend the process to her family and friends.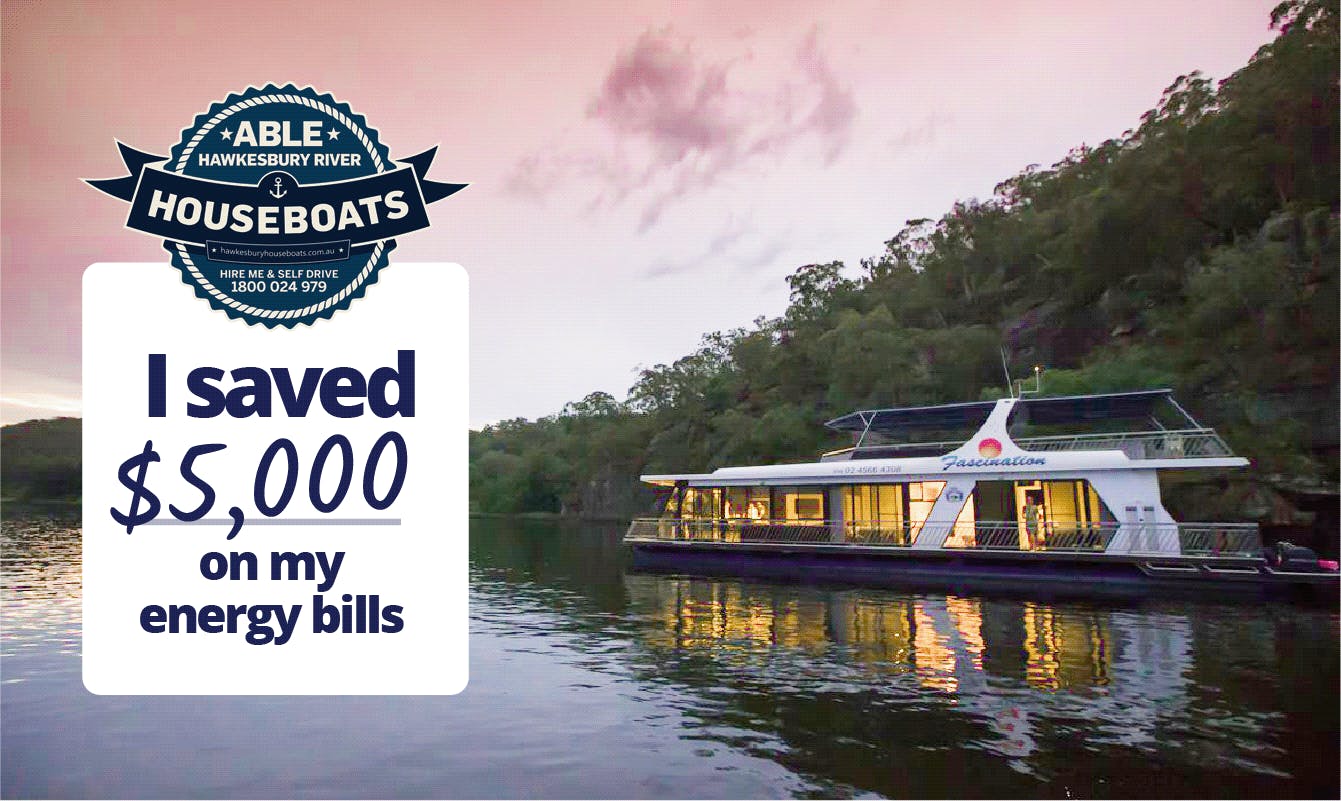 Able Hawkesbury River Houseboats, NSW
"There is no reward for loyalty when it comes to energy providers and through a quick phone call with Make it Cheaper I was able to save $5k for my business. I'll be able to use this money to keep improving our product and our service. The cost of upgrades are really high with house boats and so it will make life much easier for us. Thanks again to Make it Cheaper and the Boating Industry Association for offering this service".
Simon Mcquillan, Hawkesbury House Boats, NSW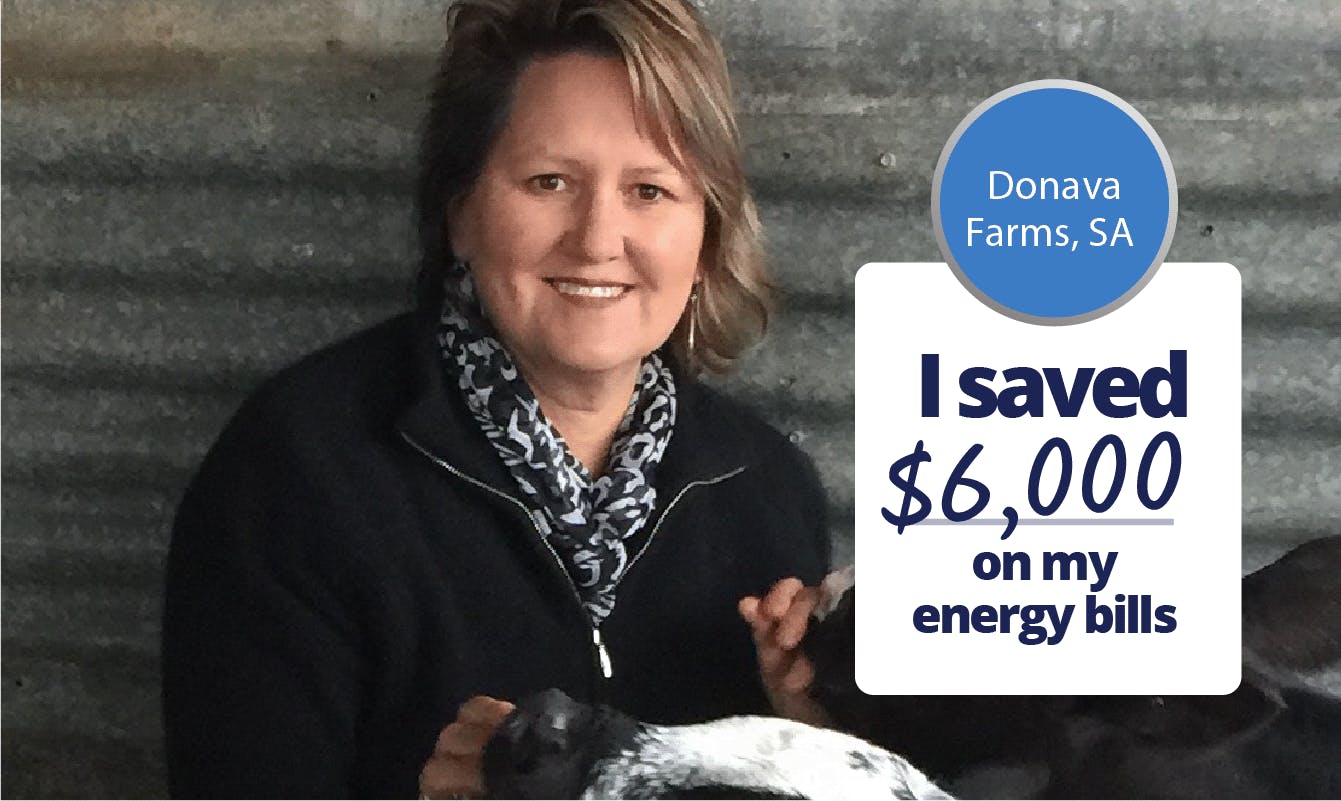 Donava Farms, SA
This is what Ros had to say: You were very helpful, it was a very quick and fast process. Considering all of the different accounts I have it was no fuss – very simple. I was surprised with such a huge saving. Each quarter when the electricity bill comes in I hate it because it's a fair chunk of our income. I find with electricity it's hard to compare apples with apples with all of the different rates, tariffs etc. it makes it very hard to work out. Which is why companies like Make it Cheaper help me find the best deal.
- Roslyn Zweck, Donava Farm, Blyth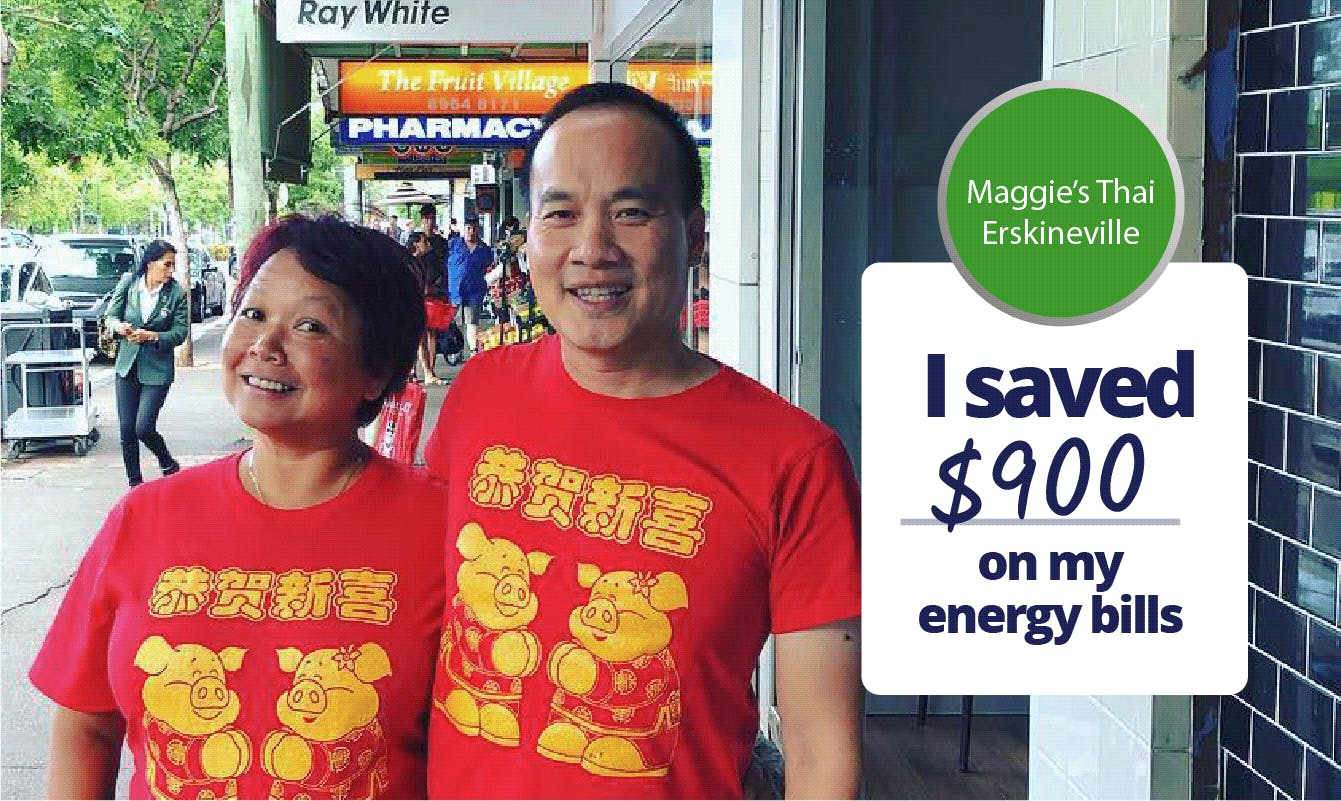 Maggie's Thai Erskineville, NSW
When you run a restaurant you have very high energy costs, so finding savings is key. A quick energy comparison found savings of over $900 annually- that's the equivalent of selling 300 fishcakes!
An easy way to find savings.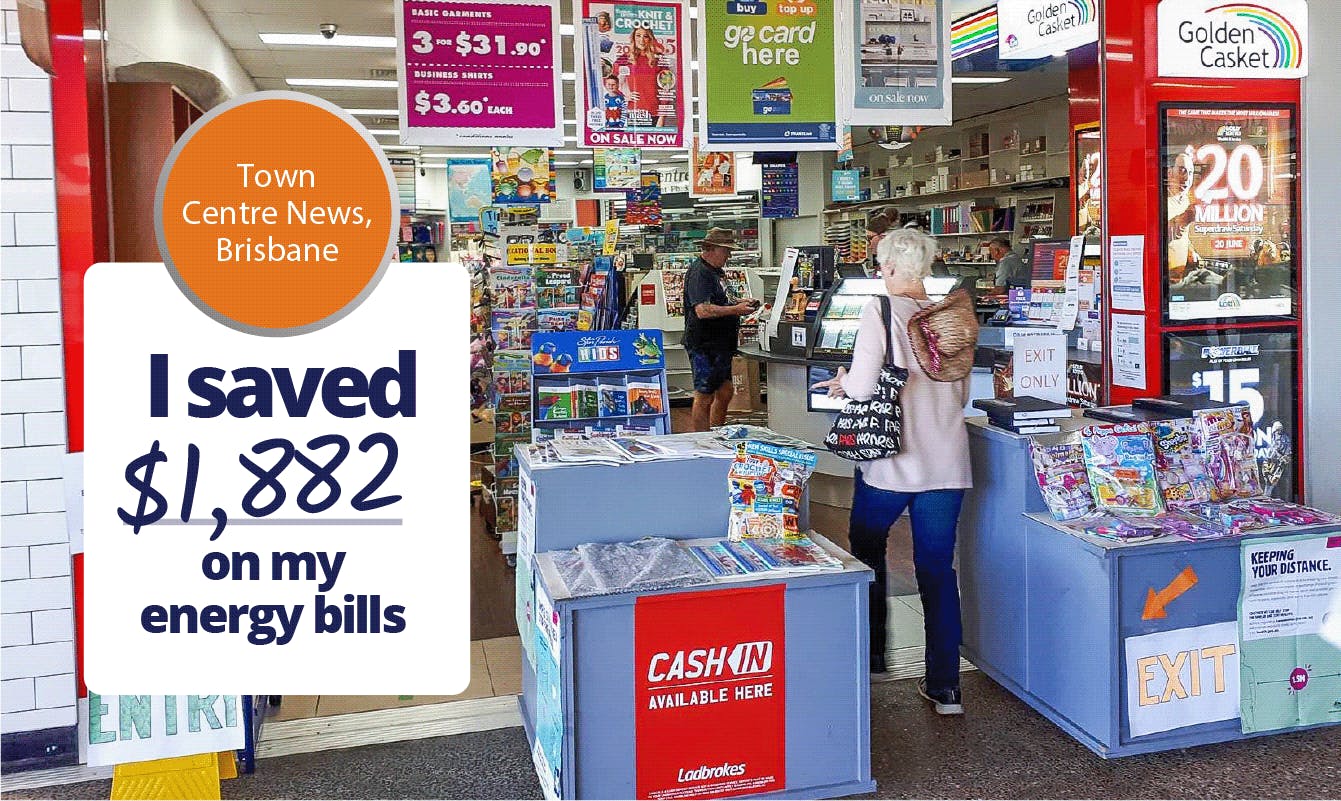 Town Centre News, QLD
ALNA member John Stanton of Town Centre News in Brisbane's Victoria Point Shopping Centre recently contacted the Make it Cheaper team to find out what savings could be found on his energy bills. The energy experts found John a new plan which will save him $1882* per annum.
John Stanton of Town Centre News